Lean Six Sigma diagrams are a snap to make with SmartDraw. Unlike other diagramming software, SmartDraw does the drawing for you with automated formatting. Just point and click. SmartDraw adds connecting lines and keeps everything arranged on the page. Add, move or delete shapes and everything reformats... automatically.
You get a wide assortment of templates and examples, too. Just open one up and you're ready to go. It's the perfect combination of power and simplicity.
Try it now for free. Find out what most Fortune 500 companies and organizations of all sizes around the world are discovering: SmartDraw is the best Lean Six Sigma diagram software available anywhere.
Here are some examples of a few of the Lean Six Sigma diagrams available in SmartDraw: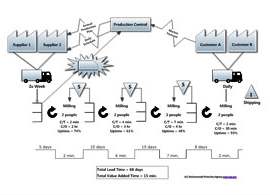 The Value Stream Map is used to analyze and design the flow of processes needed to bring the product or service to the customer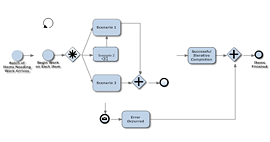 The Process Map is a visual way to identify who performs what over time to complete a process. It is a powerful way to identify activities that do or do not add value.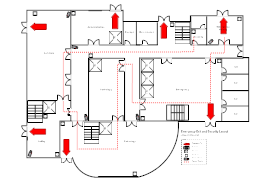 A Spaghetti Diagram allows a critical analysis of the movement of material or people within the workspace. The goal is to eliminate transit waste.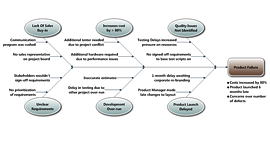 The Root Cause Diagram is useful for brainstorming sessions. It allows users to drill down to identify where problems are occuring.
Professionally designed themes let you get just the right look for your Lean Six Sigma diagrams. Using SmartDraw ensures that all of your Lean Six Sigma diagrams look great and are ready for a presentation or report.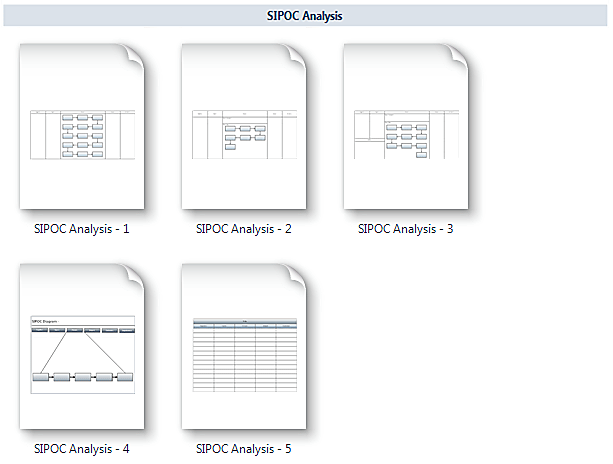 SmartDraw integrates with your Microsoft Office® suite, too. Insert any diagram into a Word® or Excel® file, an Outlook® email, or a PowerPoint® deck with just a click. You can also publish and share your Lean Six Sigma diagrams via your SharePoint® network or on the web with ease.
And with our Lean Six Sigma diagram software, you get so much more than just Lean diagrams. There are more than 70 different types of charts, graphs and diagrams—with over 4,900 templates included.
Need help getting started? SmartDraw provides free support via telephone or email.
Discover for yourself why SmartDraw is the best Lean Six Sigma diagram software you'll ever use.
Try it now, FREE, with no obligation.