Visual Productivity in Action
BBK Worldwide Adopts SmartDraw's Visual Solutions Companywide
As a pioneer in the patient recruitment industry, BBK Worldwide provides medical device and pharmaceutical companies with the most advanced global study enrollment, notification and management services on the market. Always on the cutting edge of technology, the company recently deployed the SmartDraw visual processor across its entire enterprise network, putting the power and ability to create innovative, compelling visuals into the hands of every employee.
The results have been impressive—not just in terms of the visuals created, but also in terms of the overall impact on the agency. SmartDraw has enabled the company to communicate processes more clearly, convey concepts and ideas across multiple cultures, and create effective visuals with relative ease. Because all BBK employees have access to SmartDraw, they are empowered to create their own visuals for projects and presentations, and they no longer need to strictly rely on the agency's creative department.
Download this customer profile
or view the video.
Watch the Video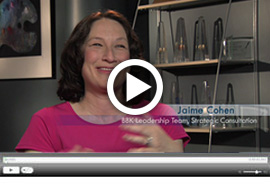 Download the Customer Profile
Download it here.