Creating Flowcharts Made Easy
SmartDraw makes creating a flowchart a breeze.
Just read our flowchart tutorial on how to create a flowchart or watch our video on creating flowcharts to see how easy it is. SmartDraw creates your flowchart automatically. Click a few buttons to add shapes and SmartDraw does the rest, aligning everything automatically and applying professional design themes.
Creating flowcharts with SmartDraw
Choose a template: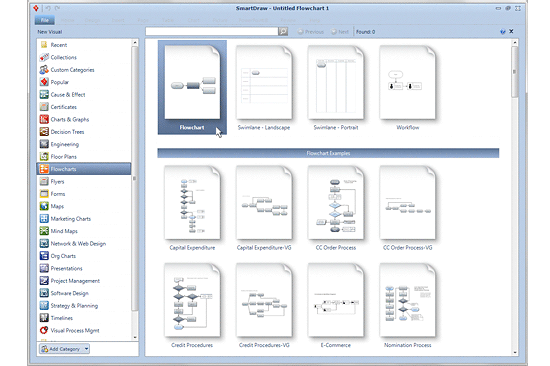 Create your flowcharts with automatic tools: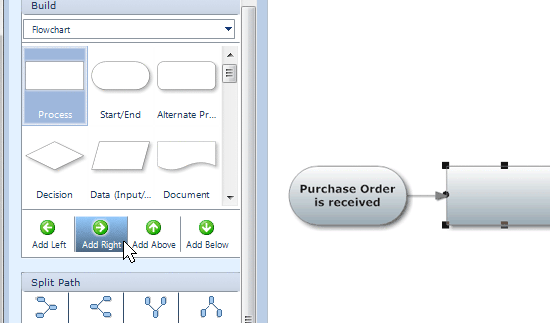 Discover the power of visual communication with SmartDraw. Our software makes it fast and easy to create flowcharts. Download our FREE trial and create flowcharts today.