Piping and Instrumentation Diagram Software
Start with the exact piping template or industrial diagram you need—not just a blank screen. Then simply stamp our high-quality P & ID symbols to create your schematic or instrumentation diagram. Without a doubt, SmartDraw is the easiest way to create piping and instrumentation drawings and other installed equipment schematics for the process industry.
Top Reasons SmartDraw is the Best P&ID Software:
Quick-Start Mechanical and Industrial Templates
Professionally-designed P&ID examples make you instantly productive. Simply choose the P&ID template that is most similar to your project, and customize it to suit your needs.
Exhaustive Engineering Symbol Library
SmartDraw includes an extensive collection of mechanical engineering symbols and industrial templates for piping, instrumentation, HVAC, welding, ducts, tools & machines, and more.
Over 300 Reichard Symbols
Over 300 high-quality symbols from major HMI/SCADA manufacturers. Build your custom piping and instrumentation diagrams with professional symbols for motors, flow meters, segmented pipes, pumps, tanks, valves, sensors, process cooling, process heating, water and wastewater systems, and much more.
Intuitive Interface
You save time—now you can quickly plan your schematic without having to learn difficult CAD software.
Free Support
Got a question? Call or email us. SmartDraw experts are standing by ready to help, for free!
More Than Just Piping & Instrumentation Diagrams
SmartDraw is much more than P&ID software. SmartDraw includes specialized templates for 70 different types of visuals—electrical circuit diagrams, factory floor plans, value stream maps, project (Gantt) charts, and much more. Plus, there are hundreds of examples that you can easily edit and make your own.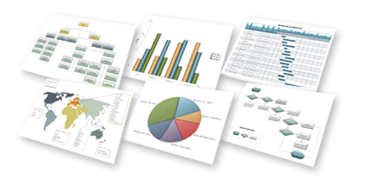 Discover why many consider SmartDraw to be the best piping & instrumentation drawing software. Try SmartDraw FREE.