Value Stream Mapping Template Software
SmartDraw's templates make value stream mapping fast and easy. That's because SmartDraw value stream mapping templates use our exclusive automated drawing technology. Just open a value stream mapping template, click to add symbols, and type in text. It's that simple. SmartDraw inserts connecting lines and arrows for you. Add, move or delete a shape and everything realigns, automatically keeping your diagram perfectly formatted for you. And SmartDraw includes professionally designed styles and themes so you get a custom, presentation-quality value stream map the first time... and every time.
Here are some examples of value stream mapping templates:
A SmartDraw Value Stream Mapping Template is Just the Beginning—Look at What Else You Get
Automatic Formatting
Just click simple commands and SmartDraw builds your value stream map for you, automatically. Add or remove shapes, and your diagram automatically reformats. SmartDraw value stream maps are always presentation-ready and make you look like a pro... every time.
Eliminate 3 of the 8 steps in Value Stream Mapping
SmartDraw automation reduces the eight "best practice" steps typically associated with value stream mapping to only five, as shown in this flowchart:


Symbols Specific to Value Stream Mapping
You get dozens of symbols unique to value stream mapping representing suppliers, processes, shippers, inventory, and more. Symbols used in Lean Manufacturing and Lean Enterprise processes, such as Kanban signals and Kaizen bursts, are also included.
Work Seamlessly with MS Office®
With a single click, you can insert your value stream map into a PowerPoint® presentation, Word® document or Excel® spreadsheet. Print it as a PDF. Email it in Outlook®.
Easy Sharing
You can even share your value stream map online, where you or anyone you choose can view it from a web browser or from a tablet or other mobile device.
Free Support
Have a question? Give us a call or drop us an email. SmartDraw has friendly, trained experts ready to help you, absolutely free.
More than Just Value Stream Mapping Templates
SmartDraw provides templates for a wide variety of flowcharts, including: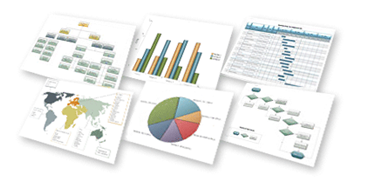 Workflow diagrams
Business process mapping
Process flowchart diagrams
Process chart mapping
Swimlane diagrams
And many more
And with SmartDraw, you get about 2,000 templates and examples for more than 70 different types of diagrams—mind maps, org charts, data charts, and floor plans, to name just a few.