Lean Methodology Diagrams and Templates
---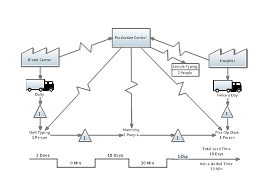 Value Stream Mapping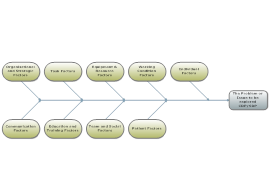 Root Cause Diagram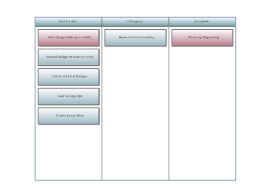 Kanban Board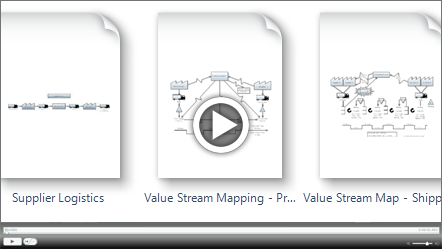 Implementing a Lean strategy requires clear, concise thinking. This is best accomplished using fast, automated SmartDraw visuals.
What is Lean?
Simply put, it's placing an organization's focus on two things: maximizing customer value while minimizing waste. Lean is a proven strategy for manufacturing, services, healthcare, government, and many other types of organizations.
Visuals Used in Lean
Here are some of the diagrams and templates included in SmartDraw that are useful in Lean Methodology.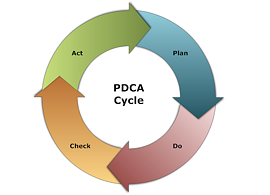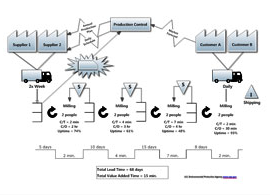 The PDCA Cycle is a four-step iterative process focused on a continuous improvement cycle of the organization's products and services.
The Value Stream Map is used to analyze and design the flow of processes needed to bring the product or service to the customer.
A Spaghetti Diagram allows a critical analysis of the movement of material or people within the workspace. The goal is to eliminate transit waste.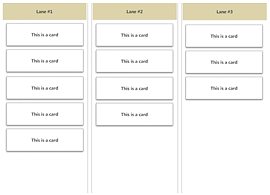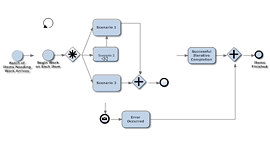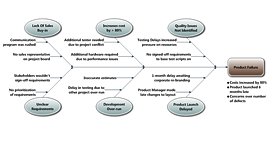 The Kanban Board is a simple, yet powerful tool. It allows users to focus on fewer, more important tasks. It limits work in process and quickly identifies process bottlenecks.
The Process Map is a visual way to identify who performs what over time to complete a process. It is a powerful way to identify activities that do or do not add value.
The Root Cause Diagram is useful for brainstorming sessions. It allows users to drill down to identify where problems are occurring.
You'll also find these Lean Method visuals included in SmartDraw:
Continuous Improvement Slide
A3 Thinking
Logs: Walkabouts, Red Tag
5 S
5 W's
*Full Lean support is available only in the Enterprise Edition of SmartDraw